"Only people know just how to talk to people; only people know just how to change the world."
John Lennon
Our story starts in a parking lot.
In 2007, Seamus and Tyler met onboard The John Lennon Educational Tour Bus in a Holiday Inn parking lot (somewhere just outside of Pittsburgh). Tyler had already been on tour for the past year. Seamus had just flown out from San Francisco to interview for an open position on-board the bus. And, as they say, the rest is history.
Now over a decade later, it continues to be an experience that shaped their lives—and this company.
The Lennon Bus is a non-profit mobile recording studio that helps people of all ages explore their imagination through the power of storytelling with the tools of digital media making.
We learned a lot out on the road, because everyday was a new opportunity to learn from yesterday: stopping in a new town, meeting new people and making new ideas happen.
But it wasn't until we had an opportunity to work with the Stanford d.school, did we start to truly understand how to leverage the power of people.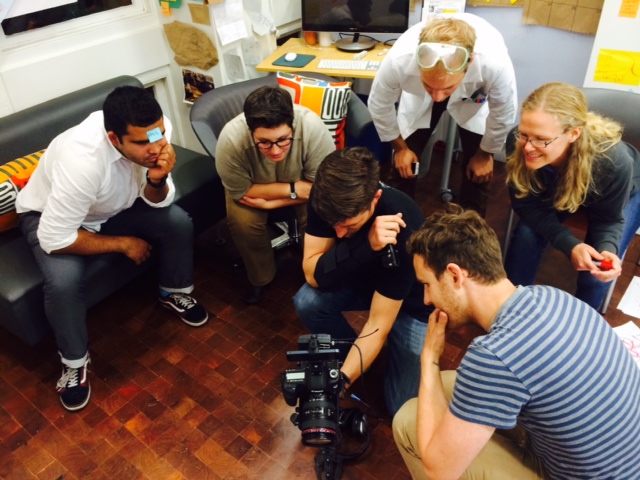 The Stanford d.school is a hub for innovation, collaboration and creativity at Stanford with a mission is to help people become everyday innovators, everywhere.
In 2013, we worked with d.school on a project titled Stanford 2025 to help share the story of what living and learning might look like at Stanford in the future.
By taking that work on, we unintentionally forced ourselves to learn how to fuse design thinking methods with digital media making methods.
Making that happen was hard.
But in the end, we felt like we had just stumbled into something special.
In 2018, when we decided to officially launch a company to help people shape change in the world with story—we knew we wanted to fuse design thinking and media making methods—but we didn't know what we should call it.
Then we remembered a song written by John Lennon and it all came full-circle.
'Only People' is a record on the album Mind Games by John Lennon; one of the lyrics on that record reads:
"Only People know just how to talk to people; only people know just how to change the world."
We agree.